Wedding Entertainment Services
For your wedding needs, we have covered all the basics in the Essential Wedding Entertainment Bundle below as well as add-ons that are sure to bring your party to life. Review our services and fill out the form below to receive a quote. 
The Essential Wedding Entertainment Bundle
EXPERIENCED INTERACTIVE DJ: Based on your event date and needs, we will provide you with DJ options. What our in-house and partnership DJs all have in common is proven years of experience DJing weddings in particular and a professional reputation for excellence. We believe in actively interacting with your guest to ensure everyone has a great time. We know all the line dances and popular dances and we are not afraid to get the dance floor started if need be.
ENERGIC MASTER OF CEREMONY: Our DJs have been empowered to be effective communicators and leaders with help from organizations such as Toastmasters International. We study and use the timeline you want at your event to keep the energy high at your event.
CUTTING EDGE AUDIO EQUIPMENT: Our DJs have all the equipment needed for your event including top-of-the-line controllers/turntables which allow us to seamlessly mix songs together to keep the party going. We use mixers, powerful speakers, and a monitor to maintain the perfect volume and equalizer based on your venue. We have backups of all our equipment in case it is needed.  
PURCHASED MUSIC COLLECTION:

Our DJs have paid subscriptions to the largest and most advanced music services, We have access to over 300,000 tracks and receive over 3,000 new tracks every month in advance of major labels and radio. We have a huge collection of every genre from the 70s to the latest releases including exclusive remixes and party mixes. We spend countless hours fine-tuning our large library to ensure we have the best songs for your event.

(COMING SOON) GUEST SONG REQUESTS SYSTEM: Worried about what music your guest wants to hear? Allow your guest to select songs for your event before your event date. Only the songs you approve will make the playlist Your guest will look forward to the songs they selected. In addition, instead of crowding the DJ booth, guests can request approved songs using their phones. 
WEDDING ENTERTAINMENT MANAGEMENT:

We use our easy-access online event planner to securely store all information pertaining to your event that you can update at your convenience. Through the planner, you have convenient management of your timeline, music selection, secure payment, event details, appointment details, emails, & contracts

UP TO 4.5 HOURS OF ENTERTAINMENT & 15 HOURS IN PREP:

With this package, you receive up to 4.5 hours of entertainment at your event.  We also dedicate 15 hours dedicated to your event including meetings, planning, practicing, preparation, transportation, equipment setup, equipment breakdown, and clean up.
Wedding Ceremony Services (Add-ons)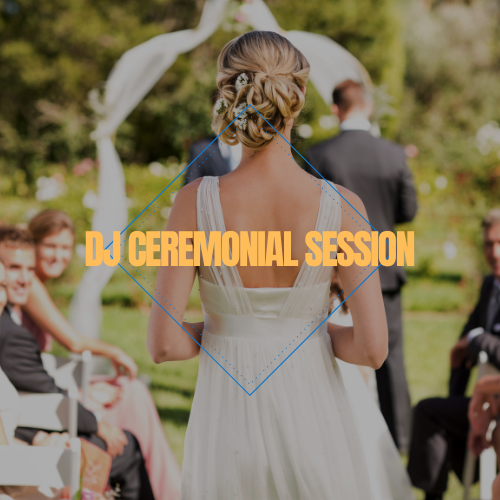 DJ CEREMONIAL SESSION: Through experience, we have found that acoustic music is perfect for your ceremony. We locate the most beautiful recorded acoustic songs to enhance your ceremony and entertain your guest. We can also get acoustic covers of some of your favorite songs.
+ SECONDARY LOCATION: This applies if the DJ is required to setup up at two different venues. This small fee covers the setup and breakdown of equipment with no interruption of entertainment at either venue.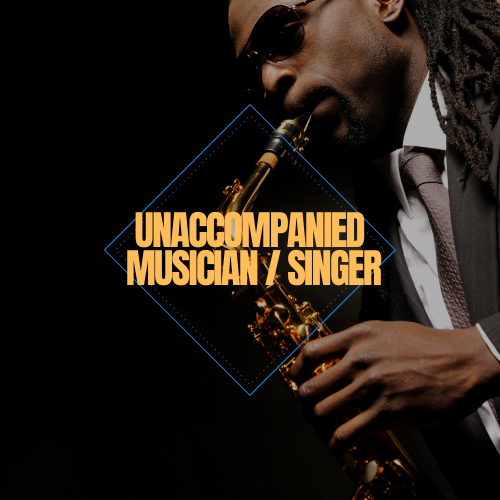 UNACCOMPANIED CEREMONIAL MUSICIAN / SINGER: Your choice of either one of our in-house talented performers or we can contract out a musician and/or singer that can add a touch of class and elegance to your special event. We will provide Additional Speakers & Sound Systems to ensure everyone can hear the music and allows for a smooth transition to the reception music.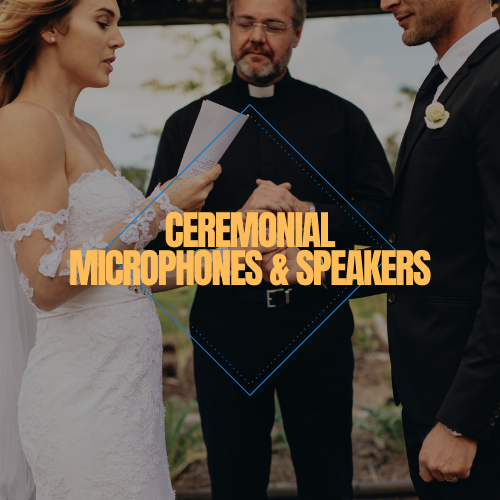 CEREMONIAL MICROPHONES & SPEAKERS: We provide up to 3 wired or wireless microphones that can be hidden from the view of the pictures in order for your guest to clearly hear the officiant and you when you say your vows.
Additional Audio Services (Add-ons)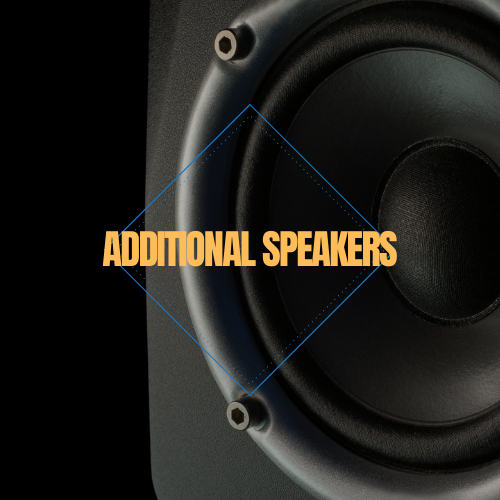 ADDITIONAL SPEAKERS: Our Essential Entertainment Bundle includes TWO speakers powerful enough for a 3,700 square-foot venue or up to 300 guests in the same general area. If you want to entertain guests in multiple areas or at a larger venue, then you would need additional speakers. 
Lighting Services (Add-ons)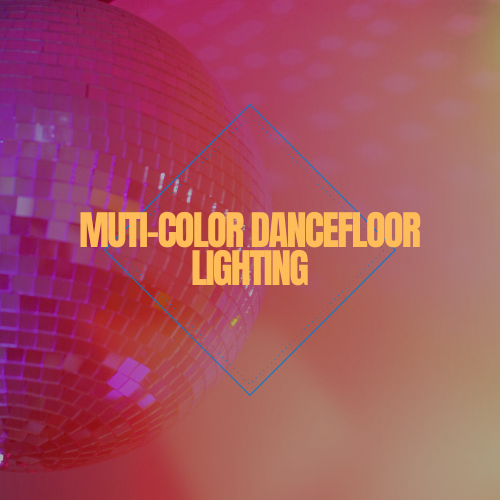 MUTI-COLOR DANCEFLOOR LIGHTING: When used correctly, dancefloor lighting can enhance your wedding. It has been an expected service but we learn how to use it in refreshing ways.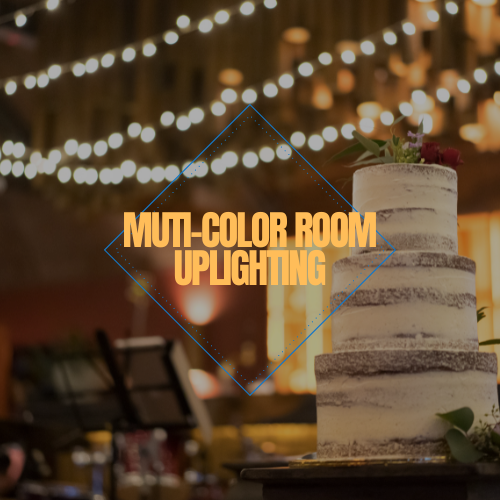 MUTI-COLOR ROOM UPLIGHTING: Room lighting is used to enhance the entire room's aesthetic appeal. We can coordinate lighting with the wedding's overall color palette and can turn a plain venue into your unique reception.  Changing the color scheme throughout the night can change the atmosphere instantly.
Photo Booth Services ( Add-ons)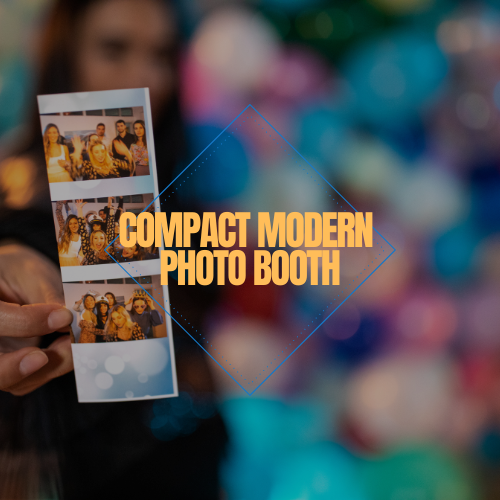 COMPACT MODERN PHOTO BOOTH: Two or three hours with a simple but elegant modern photo booth complete with backdrops, props, an attendant, a social kiosk, and digital files.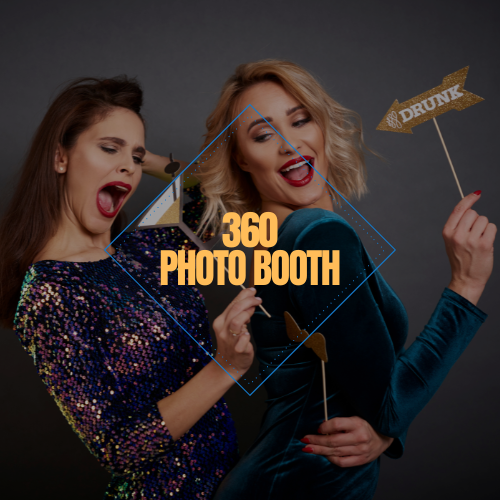 360 PHOTO BOOTH: The 360 Video Booth is the latest addition to the photo booth world. Guests stand on a stationary platform and dance, pose, and smile while the camera rotates around them- creating a boomerang effect video with music and special effects.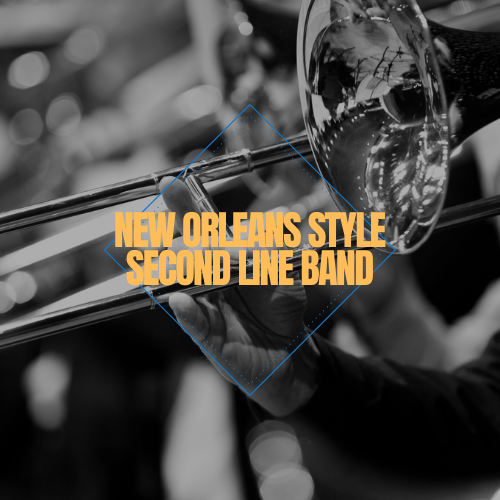 NEW ORLEANS STYLE SECOND LINE BAND: One of the best ways to end a party in the south is a multiple-piece second-line band. Second-liners join by forming a line behind dancing and strutting to the music while waving handkerchiefs or napkins. Some parties go the extra mile by making personalized handkerchiefs as party favors, used by guests to wave during the procession.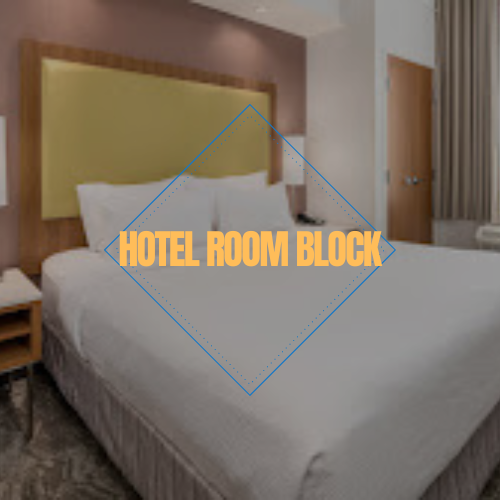 HOTEL ROOM BLOCK: If you are expecting to need 10 or more hotel rooms, we can help you set up a discounted group block at no cost or financial responsibility on your part.
Essential Entertainment Bundle
Experienced Interactive DJ
Energic Master of Ceremony
Cutting Edge Audio Equipment
Purchased Music Collection
Guest Song Requests System
Entertainment Management
Up to 4.5 Hours of Entertainment
15 hours or more of preparation
Add-Ons
Wedding Ceremony Services

DJ Ceremonial Session
Ceremonial Musician(s) / Singer(s)
Ceremonial Microphones & Speakers

Additional Audio Services
Lighting Services

Muti-color Dancefloor Lighting
Muti-color Room Uplighting

Photo Booth Services

Compact Modern Photo Booth
360 Photo Booth

Musicians

New Orleans Style Second Line Band

Hotel Room Block
Wedding Entertainment Form
Please fill out the following form, once completed we will get in touch with you with prices.
Frequently Asked Questions
---
Have you played at our chosen wedding venue before?
We have performed at most venues in Acadiana, Baton Rouge, New Orleans & the surrounding areas but if we have not performed at your venue we set up a site visit at least a few weeks before your event. We also develop a professional relationship with the owners/managers of the venues to be sure we comply with any rules or regulations they may have. Lastly, we go over the layout of the venue with you during our last meeting to ensure audio perfection.
---
Do we have our choice of DJ and/or Musicians to select from, or is one automatically assigned to us depending on date availability? What happens in the case of an emergency?
We have multiple DJs that you can choose for your event. We can also contract out some of the other best performers in the state that perform who uphold our high standards. We are in the process of expanding our team now so we will soon have even more options for you. This event is about you and we will do whatever it takes to make it unforgettable.
---
Why should I choose you for my event?
We put you, the client, first. Our only mission is to go above your expectations & beyond the DJ booth to create an exciting, unique, and conscientious musical experience fine tailored to your special event.
---
We love to be transparent. For more answers, check out our Frequently Asked Questions page or use the request information form below.